Event Calendar »
Africa Economic Outlook Forum
Host: International Association of Black Professionals in International Affairs | Cost: Free | Date: Mon, November 12, 2018 6:00 PM – 9:00 PM EST | Location: The Washington Center 1333 16th Street Northwest Washington, DC 20036
---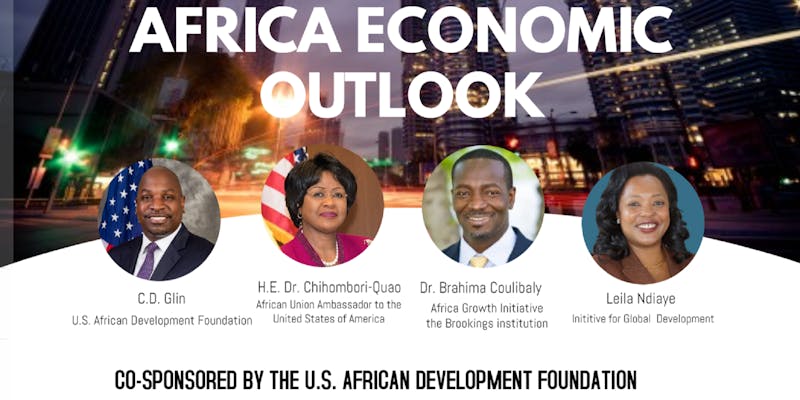 The IMF released its 2018 Regional Economic Outlook Report for Sub-Saharan Africa in conjunction with its 2018 Annual Meetings this year in Bali, Indonesia. The Forum will look at the implications of the Report's finding from four unique perspectives. The African Department of the IMF will provide the lead speaker who will present the Report's key findings and participate in the discussions. This year's distinguished panelists are Mr. C.D. Glin, President and CEO of USADF, H.E. Dr. Arikana Chihombori-Quao, Africa Union Ambassador to the United States of America, Dr. Brahima Coulibaly, Director of the Africa Growth Initiative at the Brookings Institution, and Ms. Leila Ndiaye, President and CEO of the Initiative for Global Development (IGD).
Organizer of Africa Economic Outlook Forum
BPIA is a charitable, non-profit membership association founded in 1989 to increase the involvement of African Americans and other people of African heritage in international affairs. BPIA fulfills its objectives in education, cultural exchange and economic and professional development through public education forums and conferences, referrals, a newsletter, networking and outreach activities and the awarding of grants and scholarships.
---
Tweet